The Independent
Texas Registered Agent
Get registered agent service in
Texas for $7.99 a month.
(Including a Texas address
and free mail scans!)
Go local and get the best.
You Need a
Reliable Texas
Registered Agent
(But You Don't Need
a Ball And Chain)
Most of the registered agent services out there will add hundreds of dollars to your start-up costs and make you sign a 12-month contract. Not us.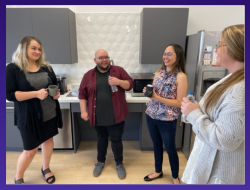 Independent Texas Registered Agent's month-to-month, local registered agent service gives you all the best business essentials—without the obligation. Because we trust that you know what's best for your business, we give you the freedom to take it one step at a time.
Total Compliance, for the price of a couple of breakfast tacos.
We bring together everything that's required to form your company and keep it humming along smoothly—all for $7.99 a month. You get same-day scanning of your legal mail, a real Texas business address and a range of useful tools and features.
No Long-term Contract
Independent Texas Registered Agent is the only local provider that offers a risk-free monthly registered agent subscription rather than an annual contract. We think you'll love having us by your side, but we leave the choice up to you.
What is a Texas Registered Agent?
A Texas registered agent is an individual or entity appointed to accept service of process (lawsuit papers) and state mail on behalf of a Texas business.
Maintaining a Texas registered agent is a legal requirement that applies to corporations, LLCs, and all other formal business entities in our state.
Your Texas registered agent must have a Texas street address, and must be on-hand at this address during regular business hours to receive any official mail that arrives.
Appointing a Texas registered agent for your business is more than a legal formality. It's entrusting someone with the task of receiving your company's most crucial mail—and getting it to you quickly. You can count on our local team of Texas experts to do just that.
BENEFITS OF OUR TEXAS REGISTERED AGENT SERVICE
Starting and maintaining a Texas company has never been easier (or more affordable) with our Texas business services. Here are the perks you get when you go Independent.
OUR TEXAS
BUSINESS ADDRESS
Listing our Austin business address on your Certificate of Formation lets you keep your own address private (and off of mailing lists).
SAME-DAY TEXAS
MAIL FORWARDING
We scan your incoming business mail to your account the same day we receive it, notifying you the moment it's ready to be viewed. You receive unlimited legal mail scans, plus 10 traditional mail items each year.
SECURE CLIENT
ACCOUNT
Your client account gives you a convenient, secure way to store and access your vital business documents. We use an in-house software team and regularly test our online security systems to ensure your information stays with you.
DEDICATED FILING
SUPPORT
Our experienced filers are ready to guide you through every step of submitting your formation paperwork to the Secretary of State. And of course, we provide you with all the forms you'll need, pre-filled with our registered agent information.
COMPLIANCE
TRACKING
Need help remembering to file your Texas Franchise Tax report? We send you regular reminders as the deadline approaches. If you'd like us to file the report for you, we can do that too.
PHONE SERVICE
We can provide you with a unique Texas phone number, and help you keep your personal number private. Our in-house Phone Service is easy to use, free for the first 60 days, and just $9 a month after that.
Our Guide To Texas
Registered Agents
Our Guide To Texas
Registered Agents
1. Does my Texas LLC need a registered agent?
Yes. According to the Texas Business Organizations Code (BOC) Sec. 5.201, all domestic or foreign (out-of-state) business entities registered to do business in the State of Texas must continuously maintain a Texas registered agent. This includes LLCs, corporations, limited partnerships, and professional associations. Failing to appoint and maintain a Texas registered agent could result in your business being administratively dissolved by the State of Texas.
2. Why are registered agents required?
In short, if someone wants to file a legal claim against a business, they need to know where to deliver the lawsuit papers. Designating a Texas registered agent (with a Texas street or building address) gives the general public a guaranteed way to legally notify your business. Having an official recipient of legal mail for your business also helps to ensure that you receive these important documents in a timely manner so that you can prepare a legal defense.
3. Who can be my Texas registered agent?
Your Texas registered agent can be:
An individual residing in the state of texas
A business that is authorized to do business here in the state
Your Texas registered agent cannot be:
Your own Texas business entity (The one that your registered agent will be representing)
4. What are the legal duties of a Texas registered agent?
Your Texas registered agent is required to maintain business hours at their Texas street or building address. Their primary duty is accepting official and state mail on behalf of your business. (A registered office can be a home, an office, a storefront or any Texas street address—just not a P.O. Box).
According to Texas BOC Code Sec. 5.206, your registered agent must:
Receive service of process or any other legal documents for your business, and forward them to you (or another designated person in your company)
Notify you in a timely manner
5. Can I be my own Texas registered agent?
It is legal to serve as your own Texas registered agent, but we tend to advise against it.
Everything listed on your formation documents will be published in the Texas Secretary of State's searchable database (SOSDirect) when you form your company. If you're operating your business out of your home, anyone who looks up your business on this database will have access to your private address.
Publicizing your home address can result in a flood of unsolicited mail. And because the public record is permanent, it can be tough to regain your privacy.
Another factor to consider: as your own registered agent, you'll need to keep regular business hours at your address, in case any official mail arrives. This requirement can be limiting—especially if you ever need to take a business trip, have lunch with a client or run an errand in the middle of the day.
With Independent Texas Registered Agent, you get the peace of mind that comes from knowing you're free to roam: wherever you might be on any given day, our team will be standing by to receive your important business mail and get it to your account on the double. And with a price of just $7.99 monthly, it's a privilege your business can afford.
6. What do Texas registered agent services provide?
Since all Texas business entities are legally required to appoint a registered agent, Texas registered agent services provide a way to stay in compliance with the law. In addition to this, a good Texas registered agent service should include:
Receipt and prompt forwarding of any official business mail
Instant notification when you have new mail items to view in your account
A secure online account where you can view, store and download your documents
Compliance tracking & help with annual filings (like the Texas Franchise Tax Report)
A stable Texas business address to use for all official purposes
Our local registered agent service includes all of the above. We also provide a custom governing document for your business (operating agreement or corporate bylaws), free Texas mail forwarding (10 traditional mail items per year) and a highly-capable team you can call with any business questions.
7. How can I change registered agents in Texas?
You can change your Texas registered agent by filing a "Statement of Change of Registered Agent or Office" (form 401) with the Texas Secretary of State. The fee is $15, or $5 for nonprofit corporations. You can also file online through SOS Direct by following these instructions (scroll down until you see the words highlighted in yellow).
All the business tools you need.
For $7.99 a month.
We pride ourselves on providing unmatched business support and all the tools you need to launch and grow your Texas company. Our pay-as-you-go, local registered agent service includes same-day mail scans, privacy protection, custom business documents and much more. Sign up today—no contract required.